The beginner's guide to heli skiing in Canada
HOUND Accessories is off to Canada next weekend to enjoy some late season snow. We couldn't think of a more luxurious way to ski than in a helicopter so we thought we would explore heli skiing for our next journal post! We teamed up with this luxury guide for some of the best tips and tricks to ensure all HOUNDS have a safe and memorable heli skiing trip.
Find the best heli ski operators. There are many heli-skiing companies in Canada's British Columbia, with trips that range from a few days to a week. Some heli ski outlets serve lots of guest using bigger helicopters and large lodges. Others are smaller and more exclusive (like Bella Coola Heli Sport) and host a maximum of 15 skiers in private lodges and cabins. Check out CMH, Mike Wiegele, and Purcell Heli Skiing.
2. Start with a heli ski day before committing to a week, with a heli ski operation located near a ski resort. Revelstoke offers heli skiing with Selkirk Tangiers and Eagle Pass Heli Ski, plus cat skiing, and you can ski the resort on down days. At Kicking Horse you can day heli ski with Purcell Heli Skiing. It's likely you will be hooked on heli skiing. Go hard or go home!
3. Get in shape. As much as we all love to burn the candle at both ends when it comes to a skiing holiday, you don't want to be the weakest link, holding up your heli ski group. Conditions are variable, so is the terrain, be prepared to ski anything and everything. Some heli ski tenure, like the Monashees with Eagle Pass, includes more skiing in the trees than big snow fields – so high alpine weather and avalanche danger are reduced, but heli glade skiing is different from the photos of endless snow covered summits and wide open powder bowls. It is physically demanding, so make sure you get your pre trip training in.
3. Get ready for a wild helicopter ride. This is a big part of the price of admission, and a large part of the fun factor. Flying around untouched mountain peaks in remote mountain ranges is spectacular and exciting. Being deposited with just your skis and your guide on a pointed summit at 10,000 feet with the flurry of snow and chopper blades whirring above is something that will thrill you for years to come - just think of the bragging rights.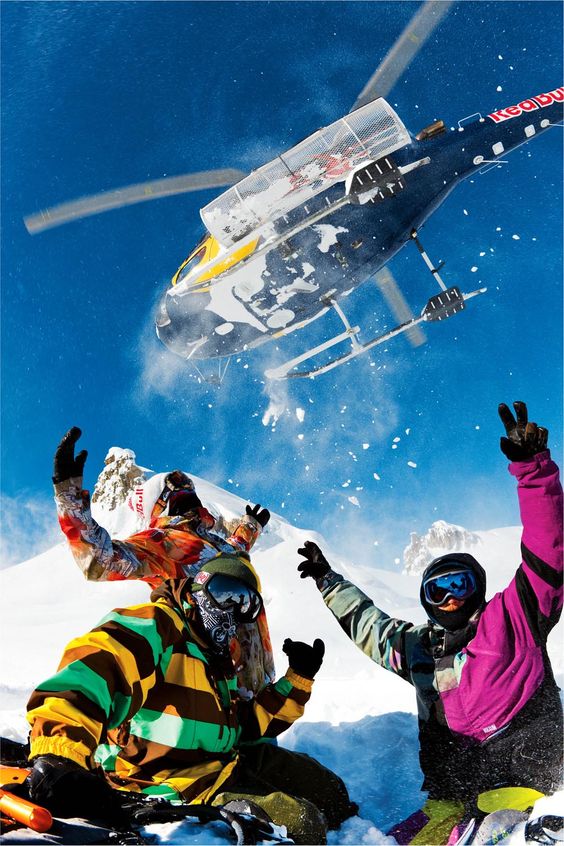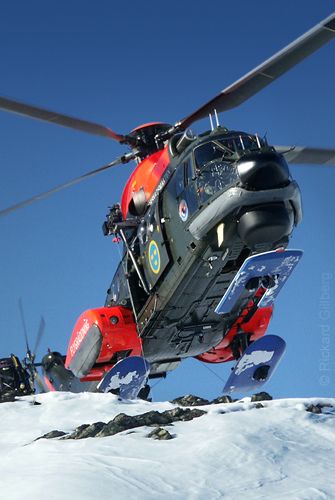 4. Heli skiing lodging should be luxe. At the ridiculous Tweedsmuir Park Lodge in BC, you have your own private cabin, hot tub and masseuse. The helicopter picks you up outside your lodge in the morning and returns you to the 60 acres resort compound in the afternoon for an evening of fine dining. Even though you're high in the mountains dinner comes with an extensive wine list which gets the stories flowing with your new ski buddies around the fireplace all night long. There are also places that resemble winter camping with yurts, woodstoves, and outhouses…whatever floats your boat....and your budget.
6: Be safe. Heli skiing is relatively safe, but you are the significant factor. Your guide presents the safety protocol, how to use beacons (transceivers), shovels and probes. But it's your job to pay attention during the heli skiing safety briefing, to wear your helicopter seat belt, to be aware of your surroundings while you are skiing, and to ski where the guide tells you. Don't ski pass your guide, or you could find yourself in a crevasse or an avalanche slide. Heli ski guides are highly trained and very thorough in their snow safety checks, analysing snow stability and weather to assure the safest ski conditions. Most heli-ski accidents happen when skiers or snowboarders ski beyond the guide's designated zones. Take the heli ski safety seriously, and respect the guide's instruction, experience, and discretion.
7: Dress in layers. Heli skiing is a work out - in a good way. From your heli ski safety training to loading and unloading the chopper, skiing deep pow and waiting for the helicopter to pick you up and do it again – your core temp and extremities will fluctuate from warm and tingly to chilly. Technical fabrics with wicking and quality base layers, plus water resistance outerwear to keep you dry in deep snow (and in the event you fall – no worries the snow is usually fluffy) are highly recommend for heli skiing. Goggles are a must, helmets are recommended but not usually a requirement (which is crazy). Magnetic zippers are a no-no since they can interfere with your avalanche receiver.
8: Powder skis are key, and often included in your heli ski cost. If not, you will want fat skis or a powder board. Bring your own ski boots for comfort. Transceivers, also known as peeps, or avi air bags are outfitted by your heli ski tour operator as well. Check out the PowderGuides go to guide for the best powder skis for 2018.
9: Eat well and hydrate, drink extra water a week before your heli ski trip and always start with healthy breakfast. You need energy to sustain you until the on mountain lunch is served - chopper style. Don't forget - you burn extra calories and can get dehydrated at elevation.
10: Enjoy the moment... you only live once....and don't forget to wear your bow tie..